UHP 550mm Graphite Electrode
Product Detail
Product Tags
Graphitization is a very important stage in UHP graphite electrode production. It refers to the high-temperature heat treatment process of carbon products above 2300 ℃ in a high-temperature electric furnace to convert amorphous chaotic layer structure carbon into a three-dimensional ordered graphite crystal structure.
What's the funtion of graphitization?
*Improve the electrical and thermal conductivity
*Improve the thermal shock resistance and chemical stability (the linear expansion coefficient is reduced by 50-80%);
*Make the carbon material have lubricity and wear resistance;
*Discharge impurities and improve the purity of the carbon material (the ash content of the product is reduced from 0.5% to about 0.3%).
Comparison Technical Specification for UHP Graphite Electrode 22"

 

 

 

Electrode

Item

Unit

Supplier Spec

Typical Characteristics of Pole

Nominal Diameter

mm

550

Max Diameter

mm

562

Min Diameter

mm

556

Nominal Length

mm

1800-2400

Max Length

mm

1900-2500

Min Length

mm

1700-2300

Bulk Density

g/cm3

1.68-1.72

transverse strength

MPa

≥12.0

Young' Modulus

GPa

≤13.0

Specific Resistance

µΩm

4.5-5.6

Maximum current density

KA/cm2

18-27

Current Carrying Capacity

A

45000-65000

(C.T.E)

10-6℃

≤1.2

ash content

%

≤0.2

 

 

 

Typical Characteristics of Nipple (4TPI)

Bulk Density

g/cm3

1.78-1.84

transverse strength

MPa

≥22.0

Young' Modulus

GPa

≤18.0

Specific Resistance

µΩm

3.4~3.8

(C.T.E)

10-6℃

≤1.0

ash content

%

≤0.2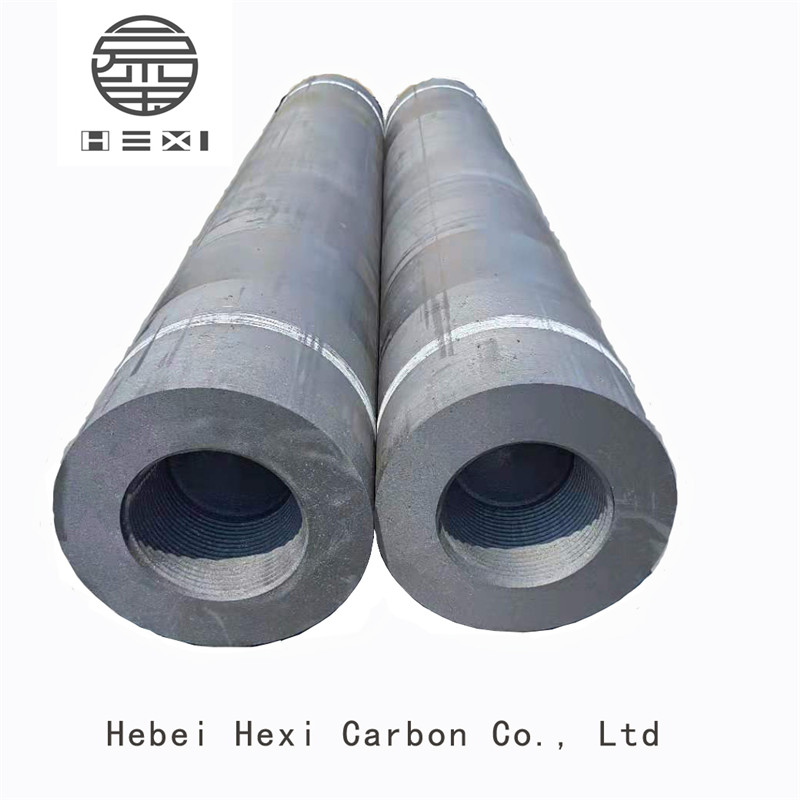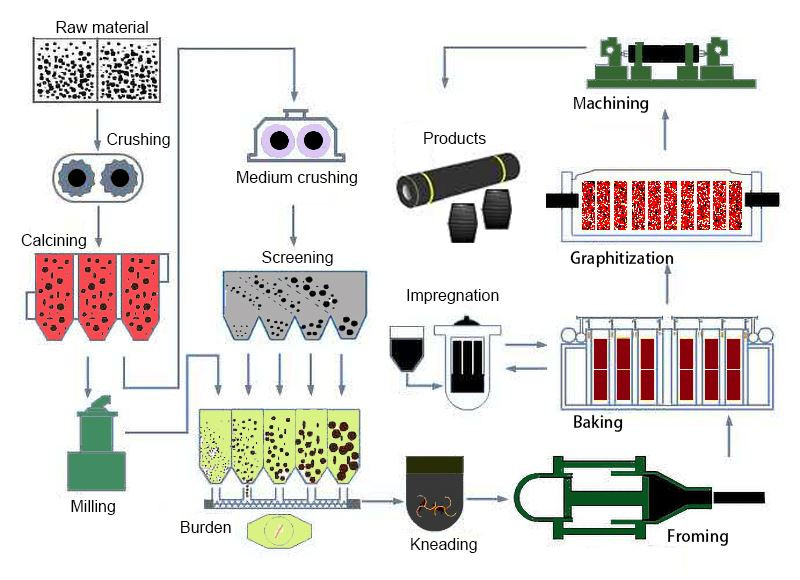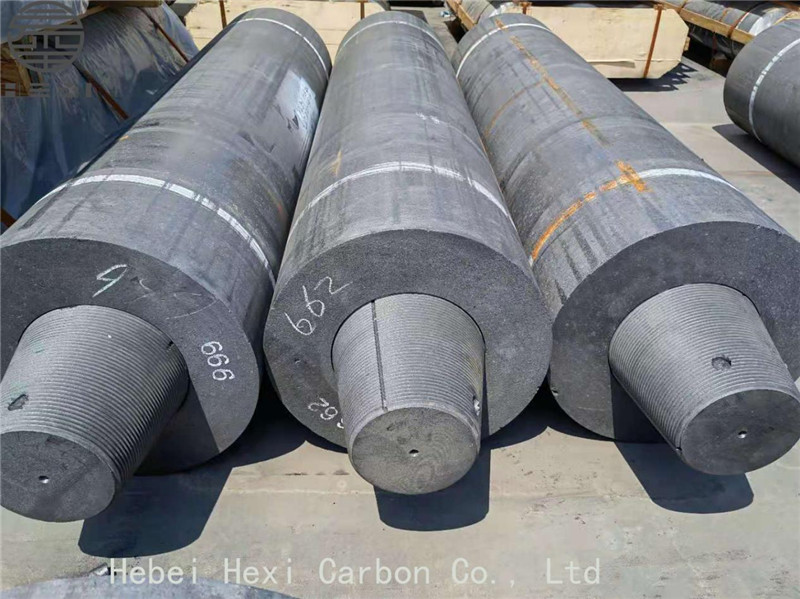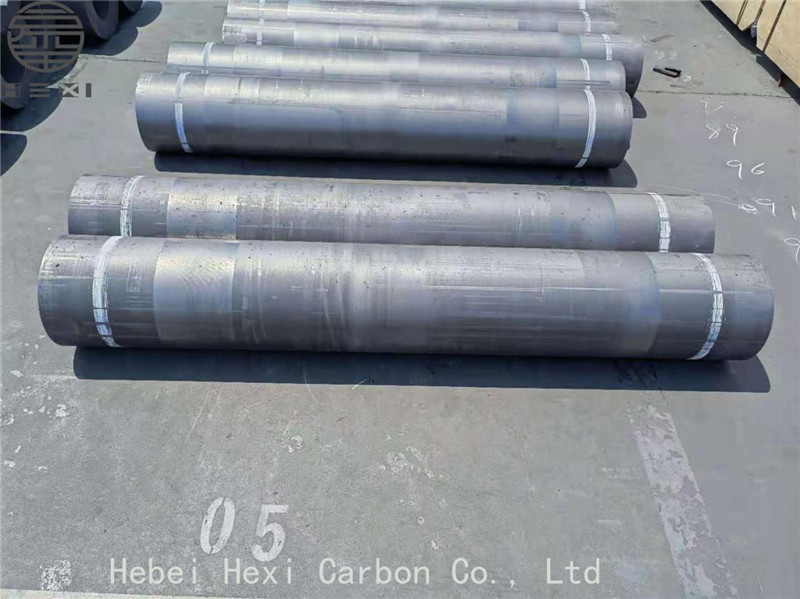 ---
Previous:
UHP 500mm Graphite Electrode
---