600 UHP graphite electrode
Product Detail
Product Tags
Compared with HP and RP electrodes, UHP graphite electrodes have more advantages as follows:
*Lower electrical resistivity, the lower the resistivity, the better the conductivity and consumption
*Heat tolerance and oxidation resistance, reducing physical and chemical loss in practice, especially at high temperature in practice.
*Smaller coefficient of thermal expansion,the lower the coefficient, the stronger the thermal stability of the product and the higher the oxidation resistance.
*Low ash content, which will get oxidation resistance improved much.
Comparison Technical Specification for UHP Graphite Electrode 24"

 

 

 

Electrode

Item

Unit

Supplier Spec

Typical Characteristics of Pole

Nominal Diameter

mm

600

Max Diameter

mm

613

Min Diameter

mm

607

Nominal Length

mm

2200-2700

Max Length

mm

2300-2800

Min Length

mm

2100-2600

Bulk Density

g/cm3

1.68-1.72

transverse strength

MPa

≥10.0

Young' Modulus

GPa

≤13.0

Specific Resistance

µΩm

4.5-5.4

Maximum current density

KA/cm2

18-27

Current Carrying Capacity

A

52000-78000

(C.T.E)

10-6℃

≤1.2 

ash content

%

≤0.2

 

 

 

Typical Characteristics of Nipple (4TPI) 

Bulk Density

g/cm3

1.80-1.86

transverse strength

MPa

≥24.0

Young' Modulus

GPa

≤20.0 

Specific Resistance

µΩm

3.0~3.6

(C.T.E)

10-6℃

≤1.0

ash content

%

≤0.2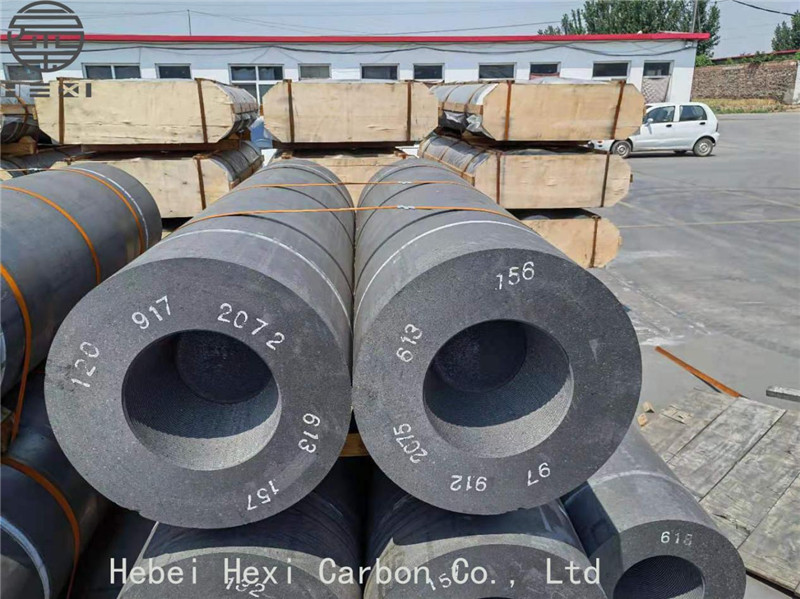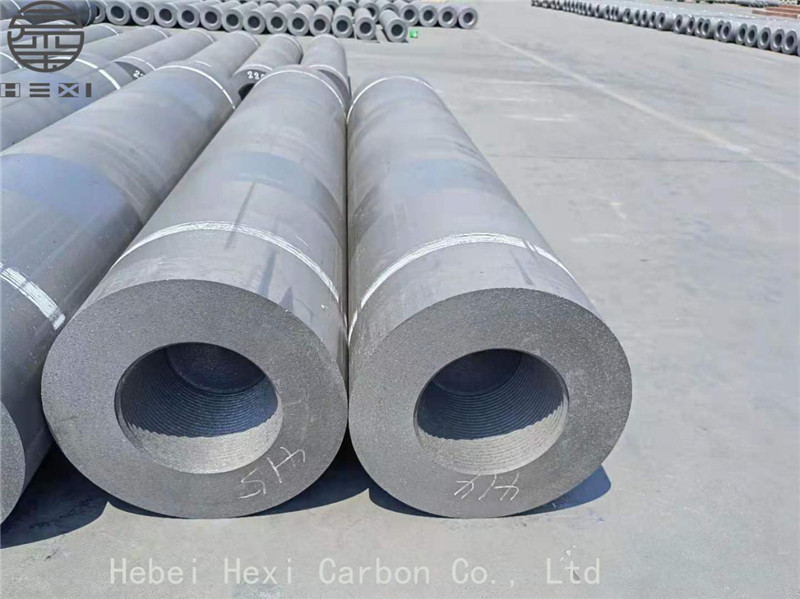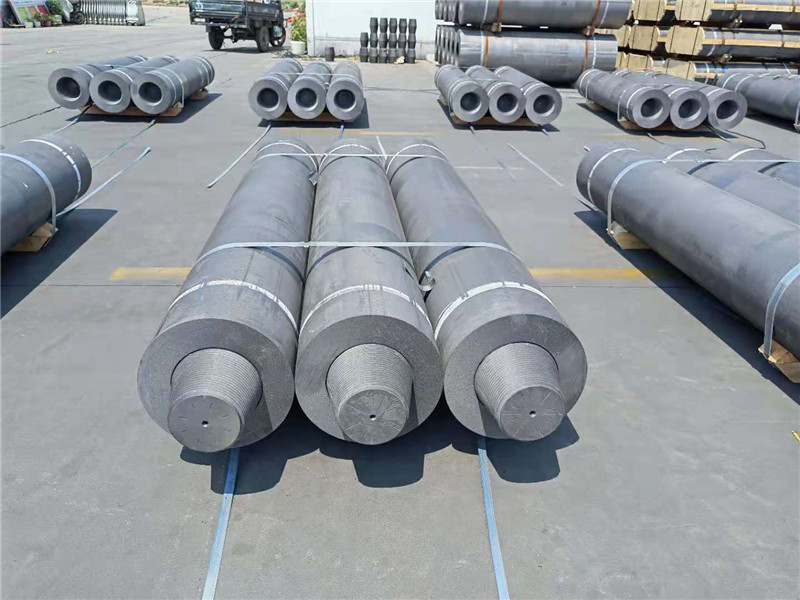 ---
Previous:
UHP 550mm Graphite Electrode
---